Educational Webinars in Intellectual Property Protection (in Russian language)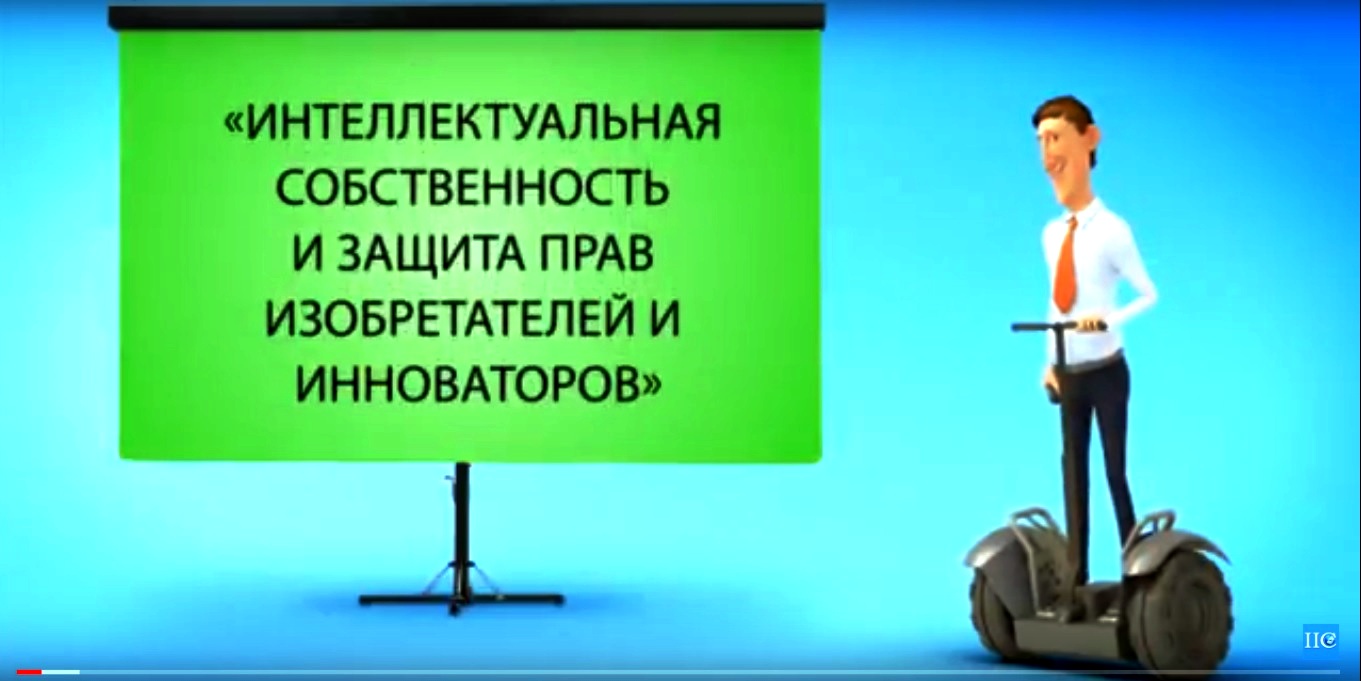 Goal: The project is intended to help legal education in the field of copyright protection of inventors, especially young people, improve the quality of their work and improve the quality of life.
Objective: To increase the level of protection of intellectual property rights, including copyright it is necessary to educate and unite people who are interested in this problem, but due to bureaucratic barriers and poor awareness of the target group members, are not able to solve this problem alone
A series of webinars for Intellectual Property Protection in Russian language is entitled "Intellectual property and protection of the rights of inventors and innovators".
8 Lecturers, including 2 Doctors of Science and 1 PhD.
Subthemes:
1. Systems and types of intellectual property protection rights
3. Protection of rights during application of innovations
Educational Webinars in Russian language for NGO development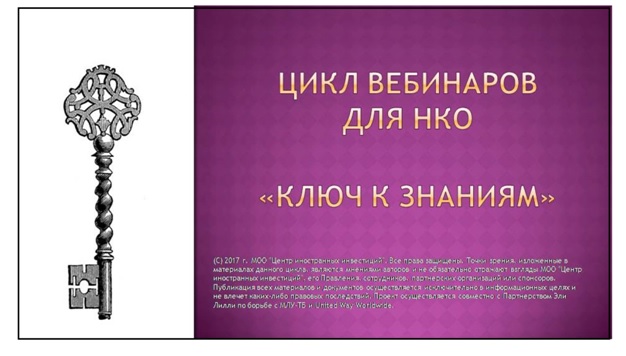 CII web channel
For implementation of the project CII has adopted RRA (Research-Report-Advocate) strategy
Research component is organized by collection of quality data and information on NGO development and best practices, projects and interviews with stakeholders, statistics and analytic reports both from Russia and international sources. On the basis of collected information is created webinars' content for civil society activists, concerning the main topics of interest: establishing and management of NGOs.
A series of webinars for Management of CSOs/ NGOs in Russian language is entitled "Key to Knowledge". 17 Lecturers include 2 Doctors of Science, 3 PhDs, 12 NGO practitioners.
Subthemes:
1.Establishing and registration of NGO
2.Fundraising, Finance and Reporting
4.Associations and Creation of Coalitions